We Are Integrative Medicine Practitioner
An integrative medicine specialist is a healthcare practitioner who combines conventional medicine with complementary and alternative therapies to provide a holistic approach to patient care. Integrative medicine is a patient-centered approach that emphasizes the whole person, including physical, emotional, social, and spiritual factors.
Integrative medicine specialists include medical doctors, board specialist, nurse practitioners, traditional Chinese medicine doctors, Thai traditional doctors, and other licensed healthcare professionals. They may use a variety of diagnostic and treatment techniques, including laboratory tests, physical exams, and traditional medical therapies, as well as complementary and alternative therapies, such as acupuncture, massage, herbal medicine, mind-body practices, and nutritional counseling.
We work with patients to develop personalized treatment plans that address their individual needs and preferences. They may also emphasize the importance of preventive care and lifestyle changes, such as stress reduction, exercise, and a healthy diet.
Our goal as integrative medicine practioners is to provide a comprehensive approach to patient care that is tailored to the individual's needs and preferences, while also promoting optimal health and well-being.
With our innovative wellness platform, we have collective data of effective treatment for 20 years, and able to evaluate every treatment modal effectiveness; together with A.I. and expert sharing system make us strengthen our practical knowledge and share it with oure practisioner's network which inturn improve better service delivery to our valued customer over time.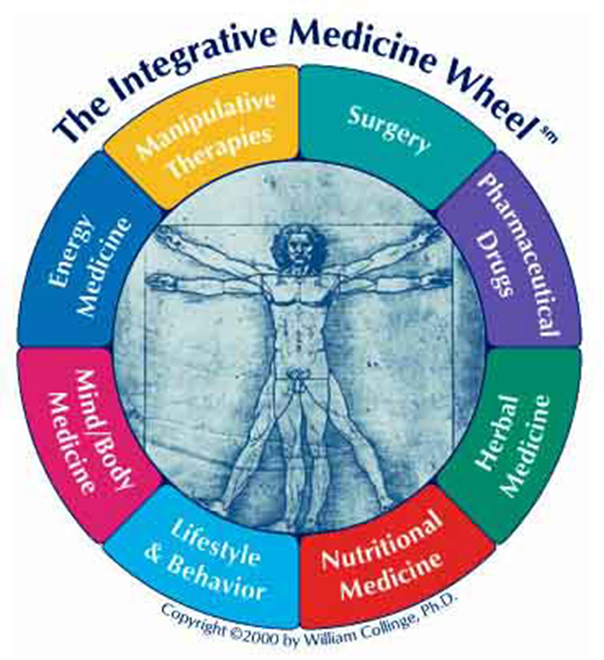 OUR TEAM MEMBERS
Specialist Physician Team
such as.
- Integrative Medicine specialist
- Internal Medicine specialist
- Endocrinologist specialist
- Oncologist specialist
- Onco Surgean specialist
- Geneticist specialist
- Cardiologist specialist
- Gynecologist specialist
- Gastrointestinologist specialist
- Rehabilitation specialist
- Psychologist
Multidisciplinary Team
- Wellness Nurse practitioners
- Physiotherapist
- Psychotherapist
- Homeopathist.
- Traditional Chinese Medicine Doctor&Acupuncturists&Chinese herbal Medicine
- Thai Traditional Medicine Doctor
- Pilates practitioners.
- Massage therapists.
- Nutritionists.
- Chefs (culinary medicine).
- Music Therapist
- Art Therapist
With Wiztech Wellness Platform, we closely working together; such platform provide onsite/online collaboration among Doctor, Nurse, Therapist, Spa Management to working together seamlessly.

Venice Di Iris, Soi Vacharaphol 2/7, Vacharaphol Rd., Tharaeng,
Bangkhen, Bangkok 10220